10 Steps to Finding a Great Wedding Photographer Pt I
12 June, 2019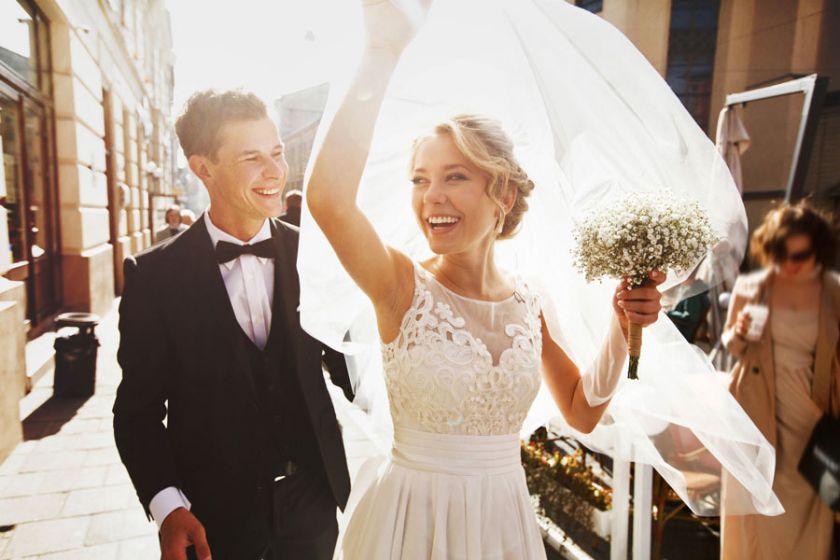 10 Steps to Finding a Great Wedding Photographer
Your Wedding Day is one of the biggest days in your life. The work you invest into making sure everything goes off just perfectly can be measured. One of the most important ways to see how well it went off, is through the imagery captured on the day.
As most weddings are in the $15K range and above you need to make sure you have the right person behind the lens capturing those perfect shots.
Step 1: CHOOSE A STYLE
The first thing you need to decide on is the style of your wedding. This is going to determine your selection of photographer. So, do any of the following styles appeal to you?
Documentary: Documentary styled photography is used in place of posed photos. This style of photography incorporates a candid or spontaneous style of picture. Typical shots might include candid shots of you being made ready by your stylists, the groom being attended to by his groomsmen, the reception venue before your guests dig in. or you and your bridesmaids laughing over a private joke. Utilising the skills of a photojournalistic photographer, you'll very rarely see images of people looking directly into the camera. Your images are of the moments captured the instant they occurred, combined to re-tell the story of your day.
Contemprorary/Portraiture: If you favour the traditional classic portrait style, then you need to select a photographer who specialises in portraiture. This is one of the most prolific styles of wedding photography. This is where you and your guests will be posing for the photographs in front of a range of backdrops of outdoor locations. This style of photography leaves plenty of room for creativity. There are many locations at your ceremony venue and locations around the city that present great shooting opportunities to achieve some memorable images.
Fine Art: Though similar to documentary style of photography, this style provides the photographer a wider range of options with which to infuse their personality and style into your images. In essence your photographs will reflect a reality created in your photographer's style. The photos can be dramatic and stunning, but are—or look as though they were—shot on film with a grainier, softer and a more muted appearance. You will find that you tend to be more in focus whereas the background tends to be blurred. Motion also looks very natural in this style of photography. This style of photography is shot more on film than digital cameras. Their styles can be more black and white however, they can also work with colour incorporating some into your portfolio. Not all photographers who shoot in the fine-art style are proficient at portraiture, so it may pay to engage a second photographer for the portrait work.
Modernist: A style that has become popular with the Y and Z generation. It has seen a rise in preference due to the modern styles used by fashion and sports actions photographers. It is a style considered outside-the-box, utilising stylised angles and unconventional framing. So instead of the traditional photograph of the couple exchanging their vows, the photographer might tilt the camera, utilising an object like an altar arrangement or a candle in the foreground. They might take a photo of the bride getting dressed being photographed subtly from a distance where little is revealed but the imagination is left working overtime. Shots may include an image of a bridesmaid where her face shows on the bottom left of the image and the remainder of the image is filled with the backdrop.
Most professional wedding photographers are experienced in a range of styles, but if there is one particular style you prefer, make sure you seek out a photographer who specialises in that style.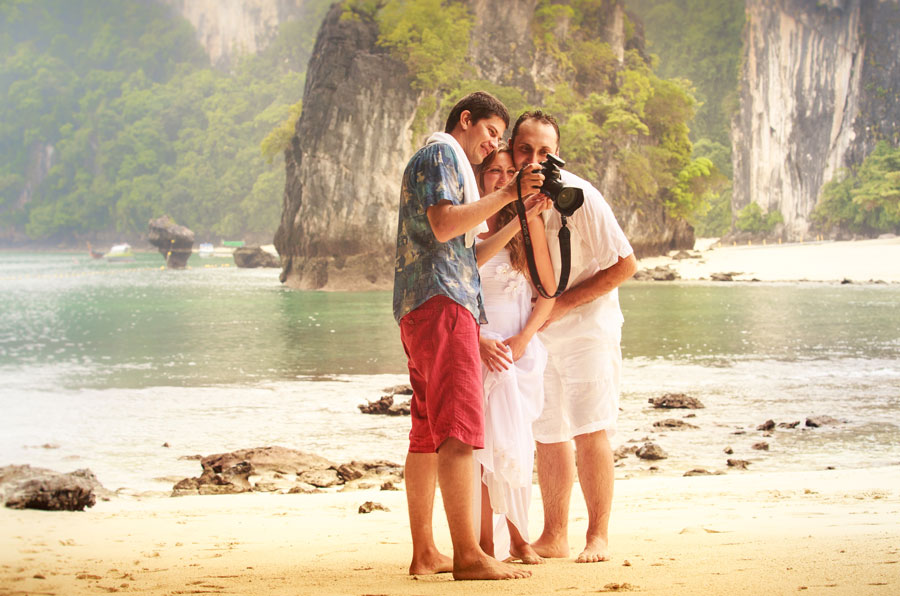 STEP 2: DO YOUR RESEARCH
The best place to start is by talking to those who have recently got married. They have been through the process and should have the results from the photographers they used. Look at the reviews online but make sure they are valid. Unfortunately, there are incidents of fake reviews being used by some unscrupulous people.
Look at their Websites, Facebook pages and Instagram accounts. This information will reveal their preferred styles. Check out their Google business listings and other review sites
So be sure the feedback from clients positive and authentic. Has the photographer had any negative responses and how did they handle it?
STEP 3: THE INTERVIEW
You should not book a photographer based on the photographs you may have seen. It is important that you get to meet them. Whilst there are many out there you might find that the photographs don't quite match the personality. There are other aspects that you have to consider, such as their fees and whether they are available for your day. Most people are getting married around the same times and days of the year so the person you might be banking on, may not be available, so make sure you have a couple to choose from and be prepared to ask if they have someone they can recommend if they aren't available.
Make sure you meet them in person and ask to look at their latest work. A good photographer should have no issues with showing you a wide selection of work and be prepared to provide the names and contact details of some of their clients. You need to make sure you tell them about you wedding venue, the location of your ceremony and what locations you might like to have your photographs taken. The photographer might also make some suggestions based on their prior experience so be prepared to be a little flexible as they may come up with some suggestions you may have never considered. You want to make sure you feel really comfortable with this person, as they are going to be directing you and your guests for a very important aspect of your day and you want to make sure they have the qualities to make the experience a good one.
STEP 4: LETS SEE THEIR WORK
There is a saying " you're only as good as the last job you have done". Whilst that is true in many situations it might not be that relevant here. A good photographer should be able to show you a range of their work including albums, digital discs, framed work, etc. You want to see some complete wedding shoots as they will only want to show you the best shots obtained from a cross section of previous weddings. If you can see at least a couple of full shoots you can get a better idea of their style and how they handle the whole shoot. If you see so many good shots that can't choose the best then you know you have found a good photographer.
You might like to consider having them show you any weddings they have photographed that may be similar to yours, such as the location of the ceremony. Will it be in a church, a garden or at the beach and what time of the day do you plan to have your ceremony?
STEP 5: CRITIQUE THEIR WORK
When looking at the work offered by the photographer have them explain to you the details of the wedding. What was their brief and what was important to the bride on her day. Are there an number of equally good images of the groom as the bride? Remember it's about two people sharing their special day and whilst the bride is always the centre of attention the groom must receive his fair share of attention for the day to go well and the images to keep everyone happy. Look at the structure of the photographs. Are they well framed, are they sharp? Is the lighting good, are there shadows over faces, over exposed or under exposed (where it is obvious it isn't a deliberate artistic aspect of the image) areas within the photographs. Have they been over photoshopped? Do the people in the photographs look relaxed. Is it evident they were having a good time or does it look staged? Think back to the style of wedding you are having and ask see if the images you are being shown capture that.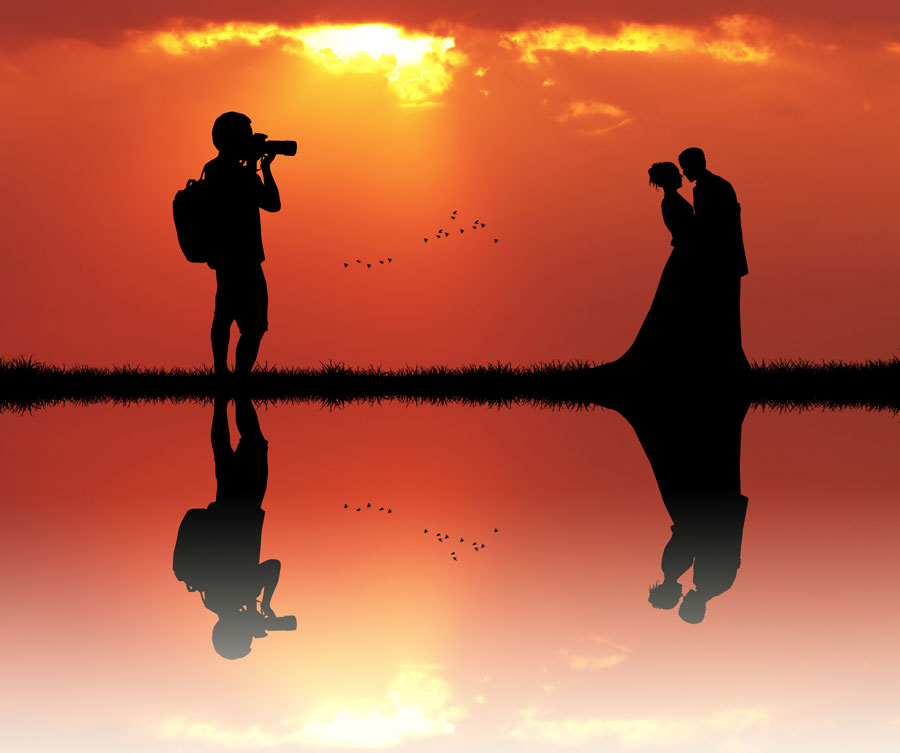 What about the personality….?
Stay tuned as the five following steps will appear in our next month's blog.