What you need to know about the Elizabeth Quay Redevelopment
12 June, 2019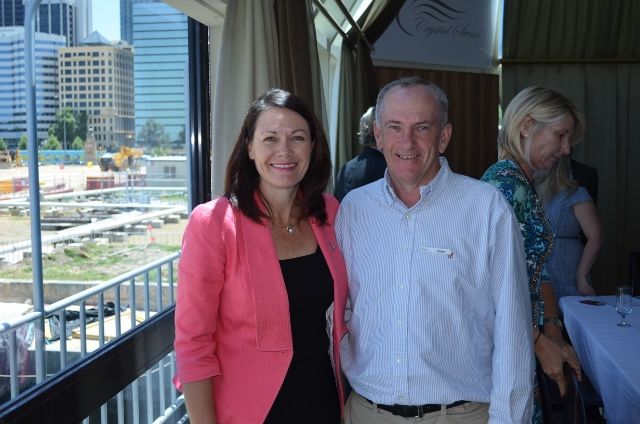 Late in November 2013, our directors arranged a meeting on the Crystal Swan for all the Barrack Square traders to meet with the Tourism Minister. We wanted for her to hear first-hand some of the concerns we had with the Elizabeth Quay development, such as how the works would affect clients wanting to use the Crystal Swan for their event.
The outcome is that the area will be greatly enhanced, including works to upgrade the Barrack St Jetty to "ensure the precinct remains a key destination within the broader waterfront development." The project is due to be completed by late 2015.
For those wishing to book with the Crystal Swan, this means that by the time your wedding or event is due to be held, you will benefit from the revitalised appearance and access to the Jetty.
The minister was very generous with her time and allowed a full Q&A session to be held with no questions out of bounds. Her answers were frank and supportive and where she was unable to be definitive gave a commitment to follow up at a later date.
This meeting attracted over 30 traders in attendance on the Crystal Swan with afternoon tea also served. Mr Chris Spence chaired the meeting; Chris is a Director of the Crystal Swan and also Chair of the Perth City Local Traders Association and Chair of the Barrack Square Local Traders Association.
More information can be found on the MRA website: http://www.barrackstreetjetty.com.au/
We look forward to the more beautiful and revitalised Jetty to moor the Crystal Swan to!