Pre-Wedding Ceremony on The Crystal Swan
12 June, 2019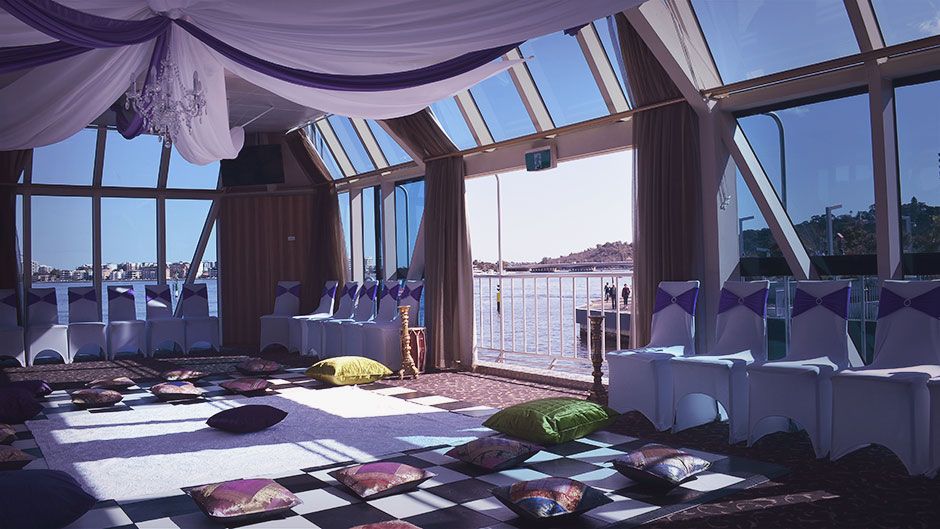 It's always a great pleasure to host traditional ceremonies and the Pre Wedding Ceremony we recently hosted aboard the Crystal Swan was certainly no exception.
With traditional rugs adorning the floors, Balti Restaurant providing authentic Indian finger food, and DJ Bishi providing customary festive music, the 140 guests - many of whom had travelled all the way from India – were treated to a night of traditional celebrations and dancing before the amazing panoramic backdrop of Perth's CBD lights.
An exquisite backdrop made of hundreds of white flowers was the centrepiece of the decorations, with Event Style providing beautiful white and purple ceiling silks and Elysium Functions providing décor to transform the Crystal Swan into a fitting venue for a night of traditional festivities.
We wish the happy couple all the best for their wedding and the many years of happiness ahead!
For more information about wedding ceremonies on the Crystal Swan, visit our Weddings Page.